Expert Disaster Mitigation Services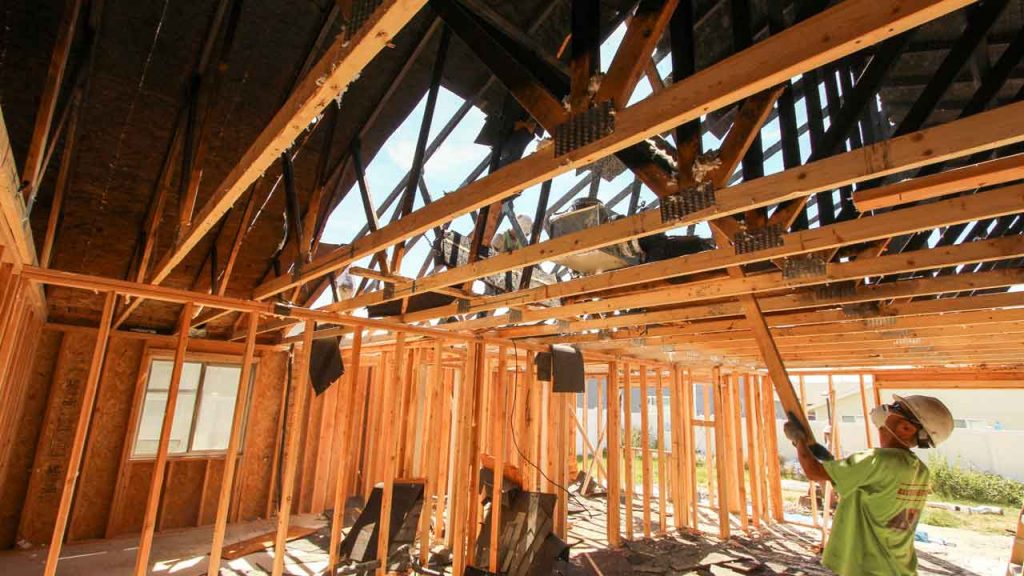 Clean up your home after an emergency with an experienced, reliable Houston contractor
Houston Restoration Group has been assisting property owners recuperate from numerous disasters for years. We can repair practically anything that happens to your home and restore it to near new condition. You can call us 24/7 at any time, any day and we will send someone out to assist! And as we focus on insurance work, you can be sure that no detail will be left untouched. Our process is thorough to make sure you and your insurance provider get exactly what you require.

Together with our market expertise, we strive for customer support quality every time we engage with you. Our skilled professionals will put you at ease as quickly as they get to your location and assess the work needed. We welcome questions at any time, and you will never feel uncomfortable asking. Whether you're dealing with water, fire, mold, flooding, or storm damage, let one call take care of all your insurance coverage repair needs!

Remediate your interior by getting rid of water and mold in Houston and surrounding communities
Flooding creates a variety of difficulties for a property owner. All that water is difficult to get rid of– how can you remove it and where can it go? And when left stagnant, water will become more hazardous, creating health hazards on your own and your household as well as further damage to your home's interior. Hiring a damage restoration expert is the only method to prevent otherwise unavoidable danger and decay.

Houston Restoration Group has the experience necessary to manage your water emergency situations. We remove the water or sewage, dehumidify and dry out the space, and repair your basement. These steps will help prevent mold, however if your home is currently contaminated with mold, we can absolutely remove and remediate it. Only then will you be safe from all water threats!
Storm Damage and More
Here at Houston Restoration Group, we help people with any and all damage restoration services, including storm and wind damage repair work. To read more about these or any of our services, do not hesitate to give us a call! Our service technicians are always around to address any of your questions.
Recover from a fire throughout the Greater Houston area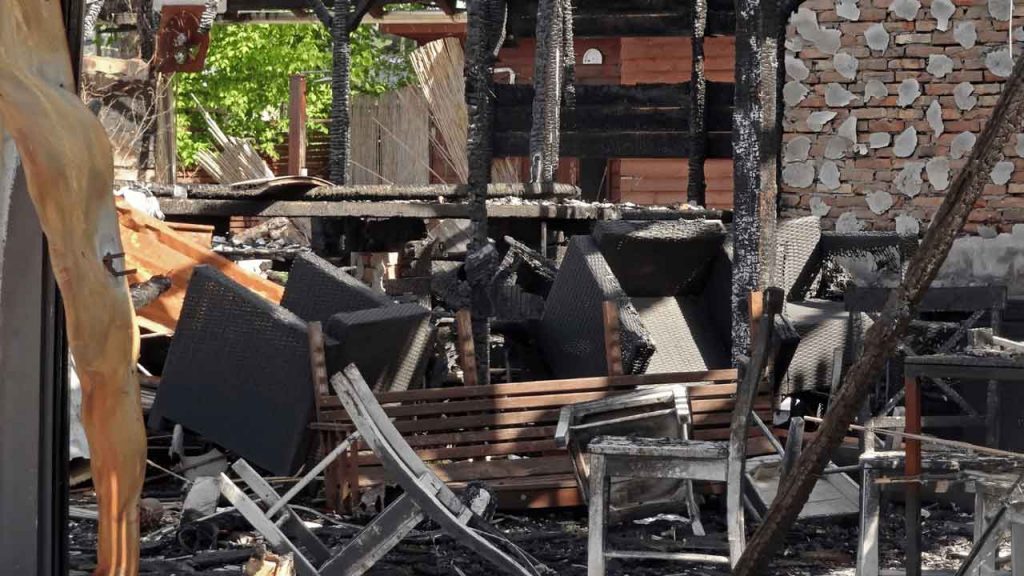 Fires can cause tremendous damage in your home or office and cause a large quantity of damage within a matter of minutes. If a fire spreads, it can consume your entire home within minutes, leaving it completely destroyed. Immediate remediation action to remove damage and bring back the structure is crucial during these moment. Houston Restoration Group can help you recuperate from a fire. We perform board up services along with smoke and soot damage repair work. It's difficult to have a clean home if smoke or soot remains! With 24/7 emergency services, we are here whenever you need us, and will get your life back on track as soon as possible after a fire has hit.
Don't Worry- We are here to help with your natural disaster damage
We know that after a catastrophe, you have a lot to take in. Let us streamline the process for you. We have the experience and understanding needed to fix your home quickly and efficiently.

Houston Restoration Group is locally owned and run and is committed to your complete satisfaction. Our consumers precede! We are here to provide you whatever convenience we can while we transform your house. We happily serve neighborhoods around Houston, Texas for Disaster Restoration services.

Whether you're dealing with water, fire, mold, flooding, or storm damage, let one call take care of all your insurance coverage repair needs.

At Houston Restoration Group, we take care of damage, both big and small. We're a full-service damage restoration company that's equipped to handle any damage to your home or business:
Are you looking for damage restoration service? Our emergency damage repair services can help you get back into your home as fast as possible.

Protect your family and pets after flood damage:
Protecting your home after a flood
After the water has been removed and everything is dry, you may want to protect your home from future damage. Your contractor can help you with this when they do repairs. This will save you money in the long run because it can keep mold from growing.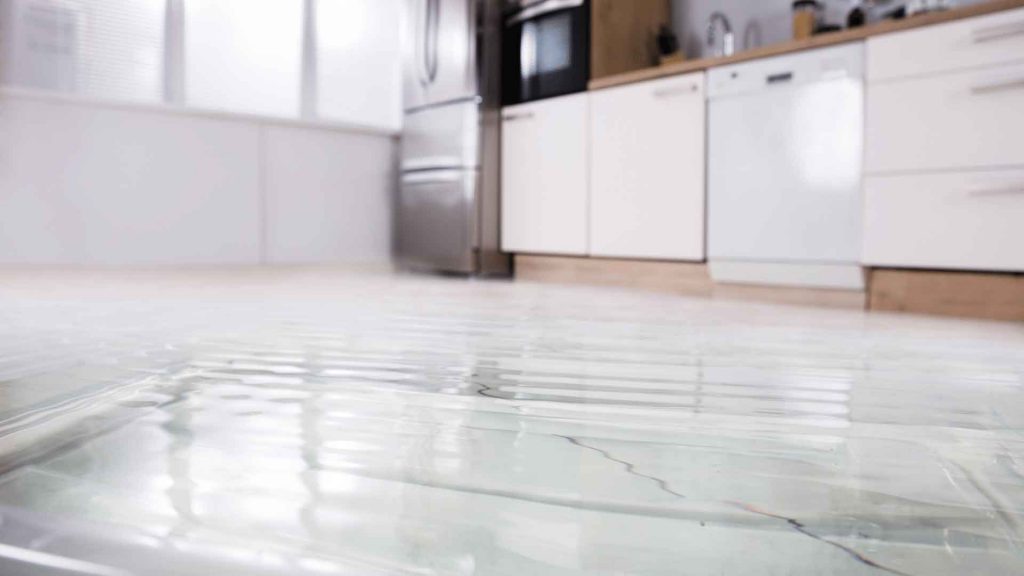 Mold can spread when you least expect it. It can cause health issues in some people, so protect yourself by preventing its growth inside your home after a flood.
You may also want to consider protecting or replacing your appliances because they could have been damaged, too. Replacement parts could be hard to find because there are no longer working appliances to use as a model.
You may also want to replace or repair your carpeting because it could be damaged by flood damage restoration chemicals, too. Remember that you should always protect yourself and your family from the mold, water, and other contaminants after any kind of flooding in your home.
FAQ About Disaster Restoration:
What is a restoration service?
A damage restoration service is a company that specializes in repairing damage to your house, building, or other property after damage has occurred.

Typically damage can come from water damage , fire damage , or termite damage . After the damage occurs, the restoration company will try to remove all of the water if it came from water damage, extinguish any flames if damage was caused by fire damage, or remove any termites and treat the damage if damage was caused by termite damage.

After we have finished restoring your property, we will repair damage to your walls, flooring, ceiling, etc. using the proper materials (such as drywall for walls) to make sure that everything matches the original state of your property.

What damage restoration services should I look for?
There are several damage restoration services that you can look into if damage has occurred to your building. The first damage restoration service you could look into is Houston Restoration Group in the Houston, Texas area.
How do restoration companies work with insurance?
When we work with insurance companies, the first thing we do is inspect and document damage. That includes removing and documenting debris and other damages and taking pictures. We these documents and photos back to the insurance company and make recommendations. Houston Restoration Group also communicates with the insurance company for damage documentation and damage pricing.
What makes a good damage restoration contractor?
Quality damage restoration contractors will have a good reputation and provide good customer service to their customers. Also, damage restoration companies should be trained and experienced in damage assessment, damage clean up and damage quantification for insurance claims. That is why you should hire us. We have years of experience helping clients for damage restoration Houston.
What damage restoration services do we offer?
Damage restoration companies can help with damage from water or fire, as well as damage from mold or damage from damaged structures. A damage restoration company can help with damage to any property – commercial or residential, damage caused by man-made damage disasters, as well as damage caused by natural disasters. Houston Restoration Group provides damage restoration from water or fire damage, damage from mold damage, and damage from other damage restoration services.
What is flood damage restoration?
When water gets into your house, it is called a flood. You will need to clean the water and make it safe for repairs. This will keep your home from being damaged. Make sure that there is no one in the home when you are doing this because there are many contaminants in the water that could hurt them.
How long will it take?
The water in most homes has to be pumped out so that repairs can start. It can take several days or more for the water to be removed, depending on how much water is in the home and how quickly it is drained.
It may also take several days to dry everything with blowers and fans.

Many times you will need to replace the flooring and/or sheet rock in a flood damaged home. The contractor can tell you what types of things might need replacing or repairing, but this is an important step.

If anything feels or smells damp after drying, you will need to replace it. If the smell comes back, you might have a bigger problem that is under the flooring or behind the walls.
Houston Restoration Group Works Directly with Your Insurance Company