How to Clean Up a Flood Damaged Basement
Although you can clean the basement following an ordinary water catastrophe, storms and sewer water can make the task more difficult. You must complete the basement clean-up as soon as possible after flooding.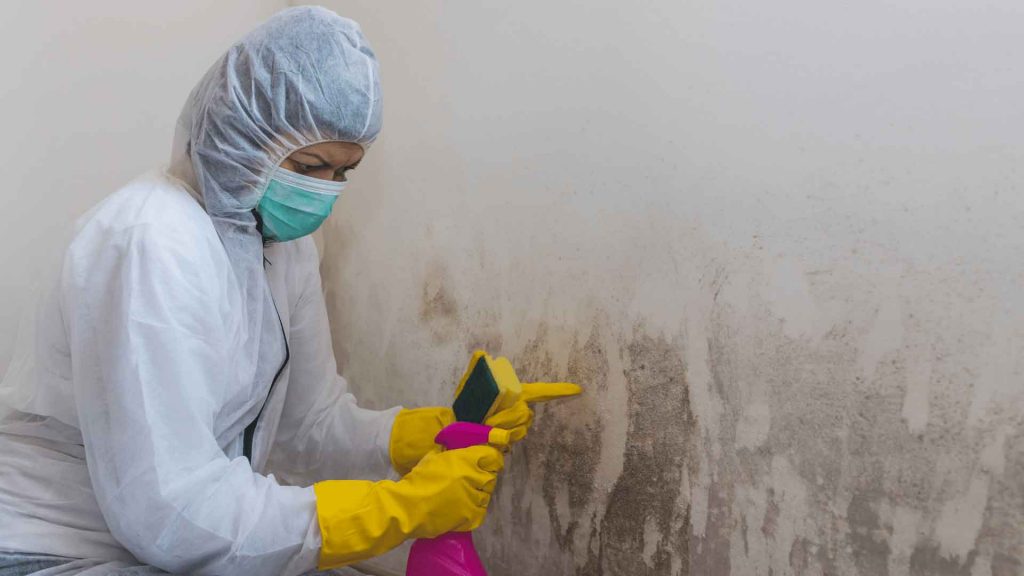 It is important to know the difference between disinfecting and sanitizing a flooded basement.
Most bacteria can be destroyed by sanitizing in less than 30 seconds. All dangerous organisms can be destroyed by disinfection in less than 10 minutes.
A plumbing problem can cause basement flooding that doesn't pose a risk to your health. This type of cleanup can be handled by cleaning out the floors and walls.
Flood water or sewage backup in basements can make floors and walls a breeding ground to dangerous infectious organisms. Within 24 hours, toxic black mold can begin to grow. This type of water damage can be caused by flooding. It is important to disinfect your basement thoroughly.
You must first clean up the water damage from the basement before you can disinfect it. Follow these guidelines to ensure your safety and health.
Do not attempt to disinfect or clean the basement until it is dry and clean. You want to stop mold growth. To speed up drying, fans and dehumidifiers can be used. There are obvious risks associated with disinfecting basements. Always wear protective gear. You must be careful to not lose your feet. These tips will help you stay safe during and after a flood basement cleanup.
It can be difficult to clean up a basement after water damage. It is difficult to deal with water damage cleanup or basement disinfection.
How do you clean a cement floor?
Although cement floors are durable and easy to maintain, they can be contaminated with contaminants. Cement floors can harbor disease-causing organisms just like any other surface. The type of dirt and debris you have on your floor will determine how to disinfect it.
Legionnaires disease (LD) is often caused by the bacteria legionella pneumophila. This is a serious form of bacterial pneumonia. The type of dirt and debris on your floor will determine how you disinfect it. Some types of contamination can be cleaned with water and soap, while others may require special cleaning agents or sandblasting. You can get professional help in determining the best cleaning method.
Regularly cleaning your floors will help you get rid of germs and other contaminants. The frequency you need to clean your floor will depend on how often it is used, the type of contamination present and the presence of any contaminating organisms. If there are high levels of bacteria, such as staph, in a gym or locker room, disinfecting should be performed more frequently than those with lower levels. The lines that have been drawn for athletic activities will also affect how you disinfect your floor. It may need special treatment to prevent dirt and debris sticking to the lines.
It is essential to disinfect cement floors after a flood. Floods and rainwater are common in our region. Learn how to disinfect cement floors following a flood.
You can clean up any mud, sludge or dirt by wetting the entire surface with warm water and then removing it with a mop/squeegee. Run warm water to flush out toilets if there is an overflow. You can also clean the drains with hot soapy water. Dry them well.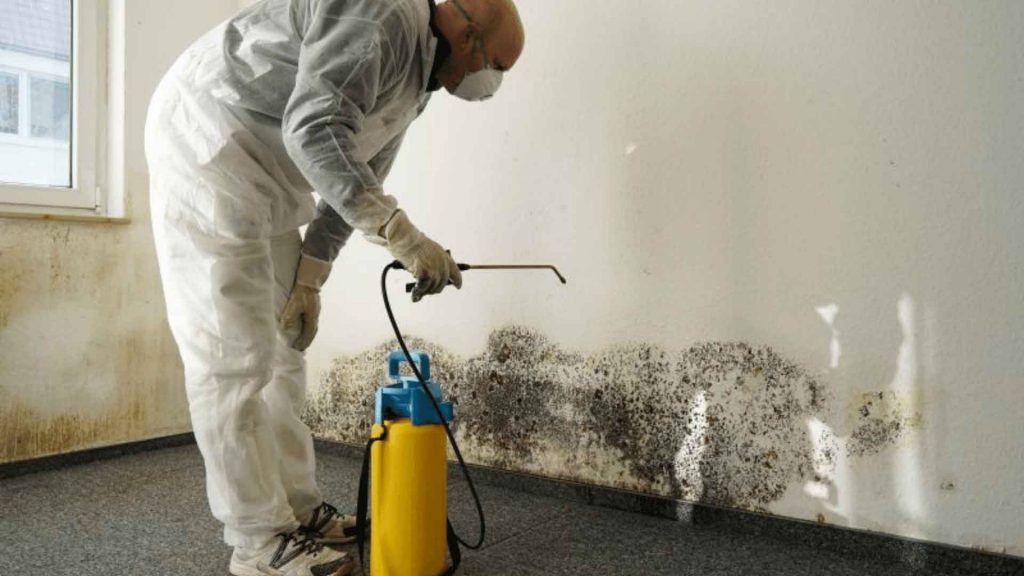 Houston Restoration Pros
Houston Restoration Pros can dry-clean cement floors after a flood. They have the industrial equipment to not only clean your floor but also remove any dirt or debris.

Sandblasting is a great way to remove dirt, film, stains, and other contaminants from cement floors. Floods can cause bacteria to grow on cement floors, so disinfection is necessary.
Radium may be present in cement if the limestone used for its production contains traces uranium and thorium.
Without causing damage or discoloration to cement floors, water-based cleaners are safe for use. Ammonia can also be safely used to clean cement floors. However, ammonia is toxic and should not be used. Infected floors should be disinfected to kill spores as well as harmful bacteria.
You can disinfect cement floors with household bleach. It is an antiseptic, germicide and fungicide as well as a cleanser. To prevent mold and mildew from returning, cement does not need to dry completely before bleaching.
HOUSTON DISINFECTING SERVICES
Houston Basement Needs to Be Disinfected We can help
It takes effort and time to clean up a basement after a flood.
What can you do to disinfect water damage?
The best professional cleaning crews have the training and equipment to tackle the most difficult jobs. They can handle everything, from cleaning up raw sewage backups to clearing out mud from a flood basement. They remove and replace damaged sheetrock in basements. Mold remediation and removal techniques are certified by industry-trained technicians.

Water damage restoration projects are most effective when they start with thorough extraction. Our proprietary equipment will get you started. Then, we will provide you with a drying program and the equipment needed to complete the job. To ensure that the drying process is controlled, we invest in the best drying equipment. The most up-to-date inspection tools can verify the drying process, and help locate any water pockets.

They may use antimicrobial or antibacterial treatments depending on the situation to clean your property.

Flooring and Disinfection
Flood water or sewage backup in basements can make floors and walls a breeding ground to dangerous infectious organisms. Within 24 hours, toxic black mold can begin to grow. This type of water damage can be caused by flooding. It is important to disinfect your basement thoroughly.
Your flooring is almost certain to be irreparably damaged. Therefore, your contractor will need to replace them. All flooring materials, including tile, laminate flooring, carpeting and floorboards absorb water. This causes them to warp or bend when they are oversaturated.
If not properly taken care of, they can also take in mold which can lead to health problems. If you have suffered severe water damage, replacing your flooring can almost be a guarantee.
You must first clean up the water damage from the basement before you can disinfect it. Follow these guidelines to ensure your safety and health.
Our team is skilled in restoring tile floors to a beautiful appearance. Our tile steamers are state-of the-art and can remove dirt and grime permanently. Mopping only pushes it around.
Natural stone can absorb spills and stains just like carpet. Stone floors last for longer and look better when maintained and cleaned with care. Let us help you protect your investment.
Our proprietary cleaning solution is combined with a high-speed brush to create a beautiful hardwood floor that dries quickly. Our hardwood floor cleaning service removes odors and returns to a balanced pH. The process is safe for your hardwood and has been shown to remove up to 96% common household allergens.
It can be difficult to recover from water damage. You might need to remove mold, replace sidings and tear down walls depending on what caused the damage. You might feel like there are endless areas that need to be renovated.
After the power has been turned off, you can assess the area. Take a look at the ceilings and walls of your home to ensure that they are structurally sound. Do not ignore sagging ceilings or floorboards.
Cleaning a Home after Water Damage
It is a difficult and time-consuming task to clean up a home after water damage. Do-it-yourself drying methods are not always sufficient to remove water from your house or office. Carpet, floors, and walls are porous. This means that a simple clean will not be enough to remove water from your home or office. To eliminate any disease-causing bacteria and viruses, all surfaces that have been affected by water damage should be dried thoroughly. The extent of water damage will determine the time required to dry your contents. Some cleanup efforts may take up to 2 days. Others may take longer.
Water can quickly cause problems if your plumbing fixtures break down or a storm strikes your area. Sewage backups are often caused by heavy rain and partially blocked sewers. Floodwater can cause damage to your walls, carpet, flooring, ceiling, and personal property if it isn't addressed quickly.
When water isn't supposed to be there, simple drying methods are not always enough. Because carpets, floors and walls are porous, a simple clean will not be enough. You will need to do extensive water damage cleaning. While surface cleaning can remove visible contamination, there are many microorganisms that remain, which can cause problems for your health and unpleasant odors. To properly remove disease-causing bacteria, viruses, and fungi from surfaces that have been damaged by water, trained professionals must thoroughly clean, disinfect, and deodorize them.
Call Houston Restoration Pros. We are one of the leading water damage restoration companies in the Houston area. Whether your residential or commercial property is located in Houston, or any of the surrounding neighborhoods, we are your go-to water damage repair professionals. Our IICRC -certified team will make sure to disinfect every inch of your home with precision and care, leaving no room for errors.
Houston Restoration Group Works Directly with Your Insurance Company