Emergency Plumbers for Immediate Pipe Repairs and Solutions nearby
When faced with a plumbing emergency, it is crucial to act quickly and seek the assistance of emergency plumbers who can provide immediate pipe repairs and solutions. Ignoring a plumbing issue or delaying the repairs can lead to severe water damage and costly repairs. Therefore, it is essential to address the issue promptly to minimize the damage and ensure the safety and functionality of your plumbing system.
Houston Restoration Group is a reputable plumbing service provider that specializes in emergency repairs and restoration services. With their team of skilled and experienced plumbers, they can efficiently handle any plumbing emergency, including broken pipes, leaking pipes, pipe bursts, and more.
Immediate Response and Quick Pipe Repairs
One of the key advantages of hiring emergency plumbers is their ability to provide an immediate response. Plumbing emergencies can occur at any time, whether it's in the middle of the night or during a weekend. With Houston Restoration Group, you can rely on their 24/7 availability to address your plumbing issues promptly.
Their team of professional plumbers arrives at your location equipped with the necessary tools and expertise to assess the situation and provide quick pipe repairs. They understand the urgency of the situation and work efficiently to resolve the issue as soon as possible, preventing further damage to your property.
Comprehensive Pipe Repair Solutions
Emergency plumbers offer comprehensive pipe repair solutions to address various plumbing issues effectively. Whether you have a minor leak or a burst pipe causing property damage, they have the knowledge and experience to handle it all.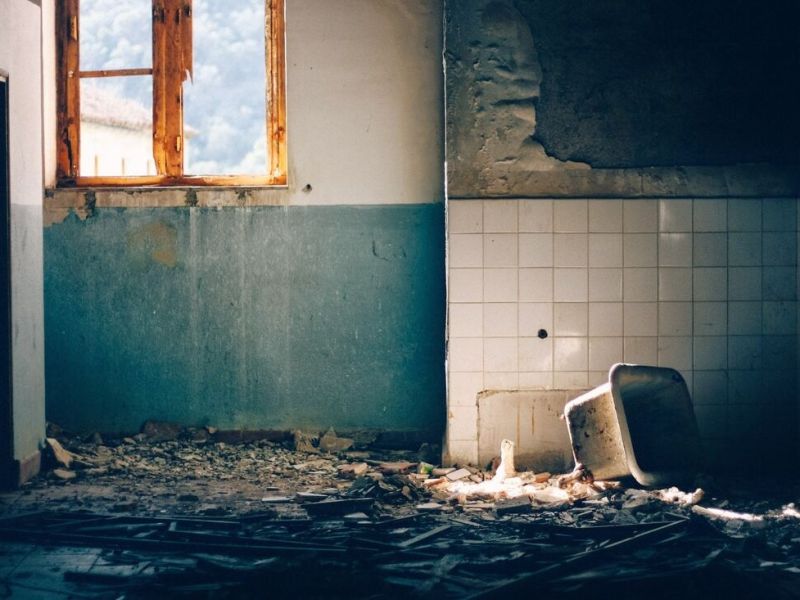 Houston Restoration Group's plumbers are trained in pipe leak detection and use advanced techniques and equipment to identify and locate hidden leaks within your plumbing system. They can accurately pinpoint the source of the leak and provide precise repairs, preventing water damage and saving you from unnecessary expenses.
In cases where the damage is beyond repair, emergency plumbers can also handle pipe replacement. They ensure that the new pipes are installed correctly, maintaining the integrity and functionality of your plumbing system.
Water Damage Restoration
Broken pipes and leaks can result in significant water damage to your property. When you hire emergency plumbers like Houston Restoration Group, you not only get immediate repairs but also access to their water damage restoration services.
Their team is equipped with the expertise and tools necessary to mitigate water damage and restore your property to its pre-damage condition. They focus on efficient water extraction, drying, and dehumidification processes to prevent further damage, mold growth, and structural issues.
Why Choose Houston Restoration Group?
There are several reasons why Houston Restoration Group stands out as the preferred choice for emergency plumbers:
Qualified and experienced plumbers who undergo regular training to stay updated with the latest techniques and industry standards.
24/7 availability, ensuring that they are there for you whenever a plumbing emergency arises.
Prompt response times to minimize damage and provide immediate solutions.
Comprehensive services, including pipe repairs, leak detection, pipe replacement, and water damage restoration.
Quality workmanship and attention to detail to ensure long-lasting solutions.
When it comes to plumbing emergencies, you need a reliable and competent team of emergency plumbers to provide immediate assistance. Contact Houston Restoration Group at 281-519-7318 for quick and efficient pipe repairs and solutions nearby. Don't wait until it's too late – act promptly to save yourself from extensive damage and costly repairs.
What should I do when I find a burst pipe?
When you find a burst pipe, it's important to take immediate action:
Turn off your water supply to prevent further water damage.
Contact emergency plumbers like Houston Restoration Group for immediate assistance.
If safe, try to locate and temporarily patch the burst area with a pipe repair clamp or tape.
Document the damage and contact your insurance company if necessary.
How much does it cost to repair a broken pipe?
The cost of repairing a broken pipe can vary depending on the extent of the damage and the location of the pipe. On average, cracked sewer pipe repairs can cost around $150 per foot, with a range of $50 to $250 per foot. It is best to consult with a professional plumber like Houston Restoration Group for an accurate assessment and cost estimate.