Water damage can be one of the most devastating events to a home or business. Water damage is known as the silent disaster because of its potential for growth and destruction if not taken care of immediately. Water can affect any area within your home or business, affecting both walls and structure. Water causes mold, bacteria, odors, and the warping of building materials. The following are the most common causes of water damage:
Water damage restoration is the process of restoring water-damaged property to its pre-loss condition. Water damage can come from many different sources, including flooding, rain, burst pipes, malfunctioning appliances, sewer backups, etc. Water damage restoration is not only limited to cleaning up flood-damaged areas but also any location that has experienced water damage or by using equipment to extract water and dry the affected areas. Water damage restoration should be carried out as soon as possible to prevent any further damage from occurring.
Water Damage Restoration Water damage restoration is the entire process of returning a residential or commercial property to its pre-damaged state. Water damage can come from various sources, such as a storm, a sinkhole in the earth's crust, flooding from the ocean, broken pipes within the house, and even incorrect plumbing installation by unskilled workers.
Broken dishwasher hose.
Water leaking out of the hose onto your kitchen floor. Water heater malfunctioning. Water flowing out of your bathroom wall into an adjacent room, then into the hallway. All these are examples of home water damage that may happen to any household at any given time, requiring an immediate response by a Water Restoration Houston team. Since Water Damage Restoration is not often considered until after Water Damage Occurs, Water Restoration in Houston is often not thought of until Water Damage has occurred.
Houston Restoration Group is a Water Damage Restoration company that helps people and businesses get back to normal after any water emergency. From broken pipes to hurricanes, we are here to help. We have a team of experienced and certified professionals who will work quickly to clean up the water and get your home or business back to normal.
Water damage restoration is the process of making an area or object safe, or at least safer, by removing or repairing it after it has been damaged. Water can pose a severe threat to structures and belongings in homes, offices, and industrial sites. Water damage restoration services involve assessing the extent of water damage and then taking steps to remove unsafe wet materials so that the area can be dried out and restored to its original condition.
We might hope that water damage will never happen to us, but even the best house insurance plan can't protect your home from everything. Water damage is widespread–and it's also very possible that you may end up needing professional help to take care of it. Water damage in a home can occur when there is flooding, storms, or other unexpected circumstances. You might have heard of water damage caused by burst pipes, but what you may not realize is that this kind of leak can happen anywhere in the home–even where you don't think there are any plumbing issues at all.
A leak in the plumbing can lead to water damage.
Water damage can also occur due to sewer back-ups or sewage overflows, clogged gutters, improper drainage around the home, or flooding. Water damage becomes even more likely during heavy rains because roofing materials are not watertight and don't always keep the elements. Water often leaks into attics, decks, patios, and basements, where it can cause substantial damage.
Once the water damage has occurred, it is essential to take immediate action to prevent further damage and minimize your losses. Water damage can quickly lead to mold growth and structural damage if not addressed quickly. The best way to minimize the damages caused by water is to call a professional restoration company as soon as possible.
Houston Restoration Group is a water damage restoration company that provides emergency services to homes and businesses in the Houston area. We understand the importance of quick response times, and our team is available 24/7 to help you with your water damage emergency.
We use the latest technology to restore your property and eliminate the water source to offer you complete peace of mind when you come home to a dry house.
We will arrive on time in our Water Damage Restoration company uniform, ready to address all of your emergencies, from small floods in the basement to significant hurricane damage. We will control any temporary environment issues present and develop a Water Damage Restoration plan of action for your home.
Heavy rains can cause water damage.
Water damage can also be caused by a leaking roof, faulty plumbing, or even an overflowing sink. Water damage is one of the most common types of damage in a home. Water damage can cause extensive damage to a home, and it can also lead to mold growth.
If you have water damage in your home, it is imperative to get it taken care of as quickly as possible. Water damage is one of the most challenging damages to repair and can be very costly. Water damage restoration should always be performed by a professional company that understands the many factors involved in this process. Water removal and drying must always be done with fans and dehumidifiers to ensure that all moisture is removed.
Houston Restoration Group is a professional Water Damage Restoration company that services the Houston area. We are experts in Water Damage Restoration, and we understand the importance of restoring your home or business to its original condition as quickly as possible. In cases of water damage, time is of the essence. The longer the water remains untreated, the more damage it can cause, potentially causing more time and money needed for Water Damage Restoration.
Water damage can happen to anyone, no matter how clean or tidy they are. Water may come from the sky in the form of rain, snow, or hail, but it can also come up through your plumbing system if a pipe bursts. Water may have been sitting in your basement for some time- already causing unsightly mildew and mold growth- or it may have just started flowing into your living space this very moment. In any case, it is crucial to act quickly to mitigate the damage.
Broken water line.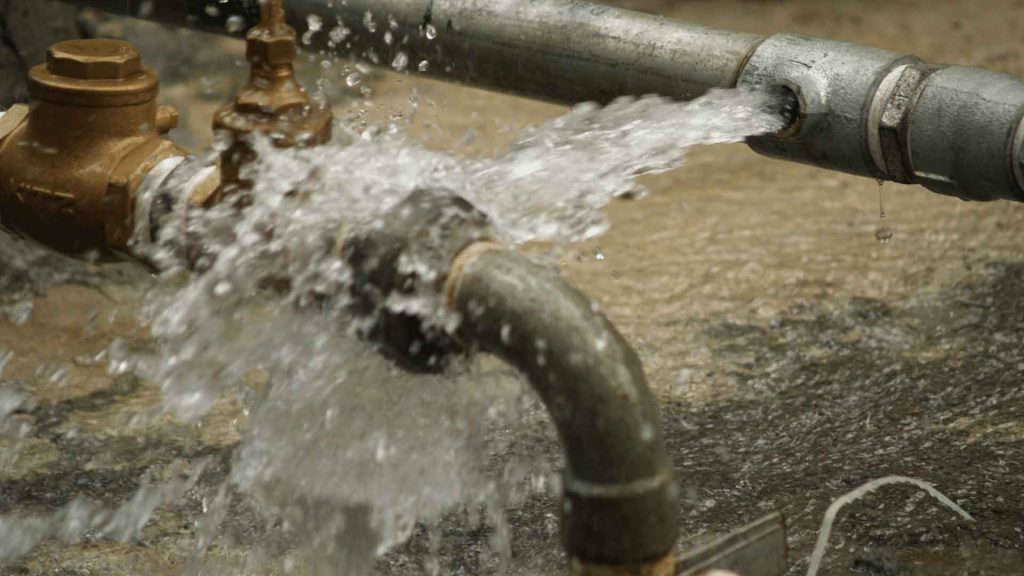 Who won't contain water damage to one room of your home? Water damage spreads quickly through the walls, ceilings, floors, and carpets inside your home or business. Water Damage Restoration is not always simply drying water-damaged materials, but more sometimes extracting the water that causes this type of harm.
The Water Restoration Group is a full-service restoration company offering the best Water Damage Restoration services in Houston, TX. Our Water Damage Restoration team solves water damage issues throughout Houston. If you have a Water Damage Emergency in your home or office, you should call us at (###) to book an appointment today!
There's been a certain kind of disaster that everyone dreads. Who might need water damage restoration after this kind of disaster? Water damage can strike anyone at any time, especially in Houston, given the high humidity and the instability of the Gulf Coast Line. Water damage has happened to me before, fortunately not too often, though.
Houston Restoration Group is a professional water damage restoration company that has been in business for more than years. We have the experience and expertise to handle any water damage situation, whether a small leak or a significant flood. We'll work quickly to dry out your property and restore it to its original condition.